One Resource for Payroll & HR Management.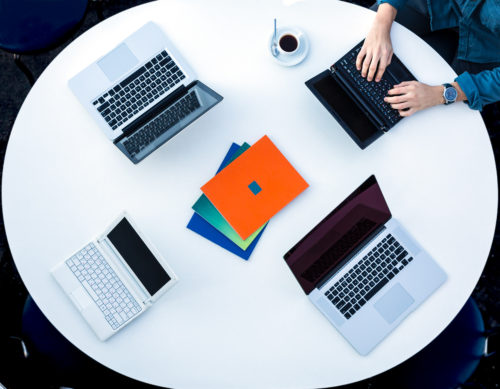 Your employer clients' business needs are important.
Meeting those needs is what you're in business to solve.
Your goal is to stop potential stress and chaos caused by juggling employees, HR, and benefits administration.
Make your employer-clients shine when you guide them to one solution for their essential business functions.
Now you can give your clients ONE Integrated Approach to manage their business more effectively.
Provide HR Outsourcing business-to-business services they can access anytime and anywhere.
Offer a PEO- or ASO-solution to help your clients mitigate risk while delivering "big company" benefits.
Create a Win-Win Partnership for Your Agency & Your Employer Clients.
Our employer-solutions help everyone involved.
When you offer our PEO and ASO solutions, both you and your clients get to:
Expand capabilities with one solution.
Increase profitability, productivity, and peace of mind.
Improve retention and reduce operating expenses.
Tap into HR expertise, payroll & HR processing.
Deliver expansive benefits, risk mitigation, & real-time HR support.
Select streamlined industry-leading HR management solutions.
Rely on secure, efficient, accurate, and portable technology from one resource.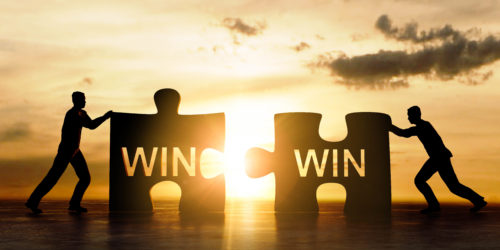 Now You Can Offer PEO and ASO Solutions.
Let Us Help You Deliver the Right Solution that Meets Your Employer Client Needs.
| | | |
| --- | --- | --- |
| Function | PEO Model | ASO Model |
| Definition | A professional employer organization (PEO), partners with companies to provide comprehensive HR outsources to manage a company's human resources, employee benefits, regulatory compliance and outsourcing. A PEO delivers value with a co-employment arrangement. | An administrative services organization (ASO), partners with companies but does not sponsor employee benefits or workers' comp coverage. An ASO does not establish a co-employer relationship with employees. |
| Employer or Record Status | PEO provider acts as Employer of Record. Employer taxes reported & deposited under PEO's FEIN & State ID, where applicable. | Client acts as Employer of Record. Employer taxes reported and deposited by ASO under client's FEIN & State ID. |
| Employer Relationship | Co-Employment | Sole Employer |
| HR & Compliance | Majority of HR & Regulatory Compliance services included. | HR services offered either 'a la carte' or included in pricing. |
| Workers' Comp Insurance | Coverage provided under a PEO's master policy or multi-coordinated policy on on a Pay-As-You-Go basis, or is outsourced by your agency. | Coverage provided under client policy sourced by your agency. |
| Safety & Risk Management | Safety programs and compliance provided by PEO and included in service fees. | Safety programs and compliance provided on an 'a la carte' basis. |
| Employee Benefits | Coverage offered under PEO's master policies as available, or sourced by your agency. | Coverage provided by policies sourced by your agency. |
| Benefits Administration | PEO is responsible for compliance, administration, testing, and more, on all PEO-sponsored plans sourced by your agency. | ASO is responsible for compliance, administration, testing, and more, on all client-sponsored plans.. |